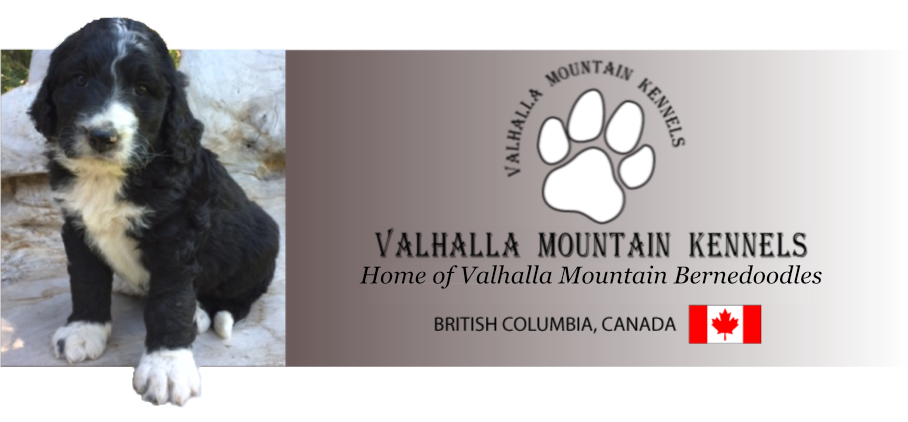 Current Litters !!
BELLA X FLOKI = Bernedoodles
Bella has also given birth to 11 gorgeous Bernedoodle pups.  There are 4 males and 7 females.  There are pups of all colors – Full Tricolors, Sable Full Tricolors, Phantom Tricolors or Sable Phantom Tricolors.  Her previous 2 litters have been so beautiful, healthy with outstanding temperaments.
AT THIS POINT THERE IS 1  PHANTOM TRI FEMALE AVAILABLE FOR ADOPTION FROM THIS LITTER 
Freya X Bagheera = Bernedoodles
On September 11th, 2022 Freya gave birth to her huge litter of 12 Bernedoodle pups. She has had 5 Black and White Tuxedo males, 2 Black and white Tuxedo females, 2 Full Tricolor Females, 1 Full Tricolor Male, 1 Sable Full Tricolor Female and 1 Sable Full Tricolor Male.
SO LOTS AND LOTS OF BEAUTIFUL COLORS TO CHOSE FROM.
PICS COMING SOON ! 
There is availability in this litter.
Ginny X Ragnar = CKC Registered Bernese Mountain Dogs. 
On September 6th, 2022 Ginny has gave birth to 9 beautiful CKC registered Bernese Mountain Dog pups – 2 females and 7 males.  Mom and pups are doing well. These pups are spectacular and on the smaller size (70 to 80 lbs) so should be long lived and healthy. Both Ginny and Ragnar have very wonderful personalities (as do most Berners) and pass on this temperament to their pups.
PICS COMING SOON ! 
There is availability in this litter. 
We will update with litter results as soon as the pups are born.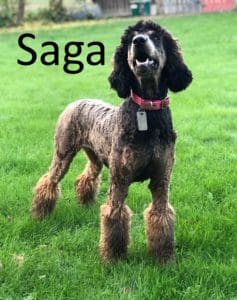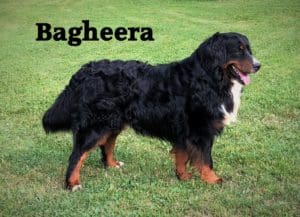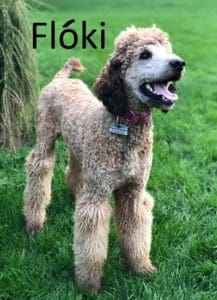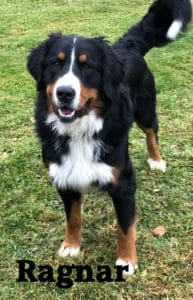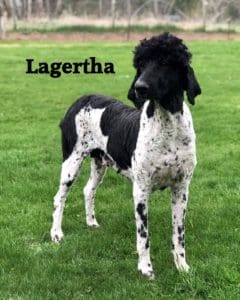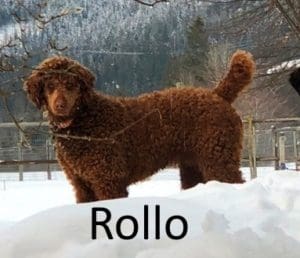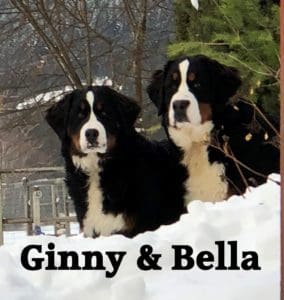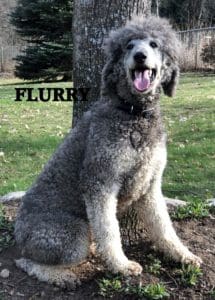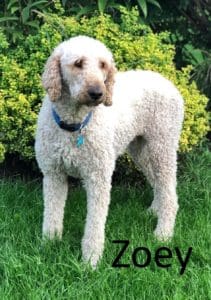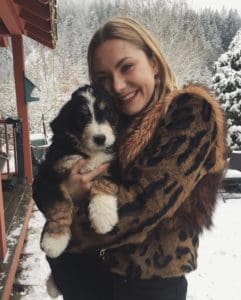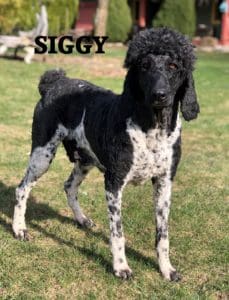 Here are some pics of Lagertha, Tangy, Siggy, Flurry and Zoey pups (in that order) from previous litters all sired by Bagheera.